If you've let your domain name expire, don't worry – there's still time to get it back. The process for recovering an expired domain varies depending on the extension. Still, typically, you have to work within specific time frames.
In this article, we'll look at the life cycle of a domain name – from when it's free and can be registered to its expiration.
If you let your domain expire, what happens next depends on a few factors. We'll look at each one and see the best course of action. First, let's discuss what can happen if you don't renew your domain name.
The Importance of Not Letting Your Domain Expire
Domain names are a great way to reserve your website's address on the internet. Just like you renew your driver's license every few years, you have to renew your domain name periodically to keep it yours. The good news is that you can choose from various renewal periods, up to 10 years long. So no need to worry about failing – just set it and forget it!
Your domain name provider or registrar will notify you before the domain name's expiration date. However, if you are past the expiration date, you need to act fast to regain the domain name ownership if you don't want to lose it.
Remember that if you lose your domain, you'll also lose all the traffic and positioning that went with it. If you don't have an up-to-date backup copy of your site, you may lose all your data. And then there's the fact that in some cases if you want to get your expired domain back, you'll have to pay a fee. It could be 10x or more. Ouch!
What Are the Benefits of Renewal of Your Domain
If you lose all your documents proving your identity, your life will be problematic. You wouldn't be able to apply for loans or buy property or cars. A domain name is like an identity for your business.
If you lose your domain name, it could be disastrous for your business. If it expires, you might take 24-48 hours to renew it. According to various reports, if your website is down for 6 hours, your rankings will plummet by 30%. The report also suggests that the damage caused by an outage can last up to 60 days.
If your website experiences just 6 hours of downtime, it can seriously damage your business. But imagine the damage done to your reputation and finances if your website experiences 48+ hours of downtime! That's why it's so important to make sure your domain name is active and not expired.
Lifecycle of a Domain Name
The status of a domain can vary depending on whether it is active, pending transfer, or expired. In this case, we will focus on the statuses associated with an expired domain.
Domain Status: Available
This status means that the domain is available, so it's not registered to anyone. An available domain can have never been registered before or one that has become available again after being previously registered.
Domain Status: Registered
A domain name is unique when you register it, and no one else can use it. The term Registered is established at registration or renewal for 1 to 10 years.
Domain Status: Expired
If you're not renewing your domain name within the specified time frame, it will expire and be offline. The next day, the site will be blacked out and replaced with ads. Here's what an expired domain looks like.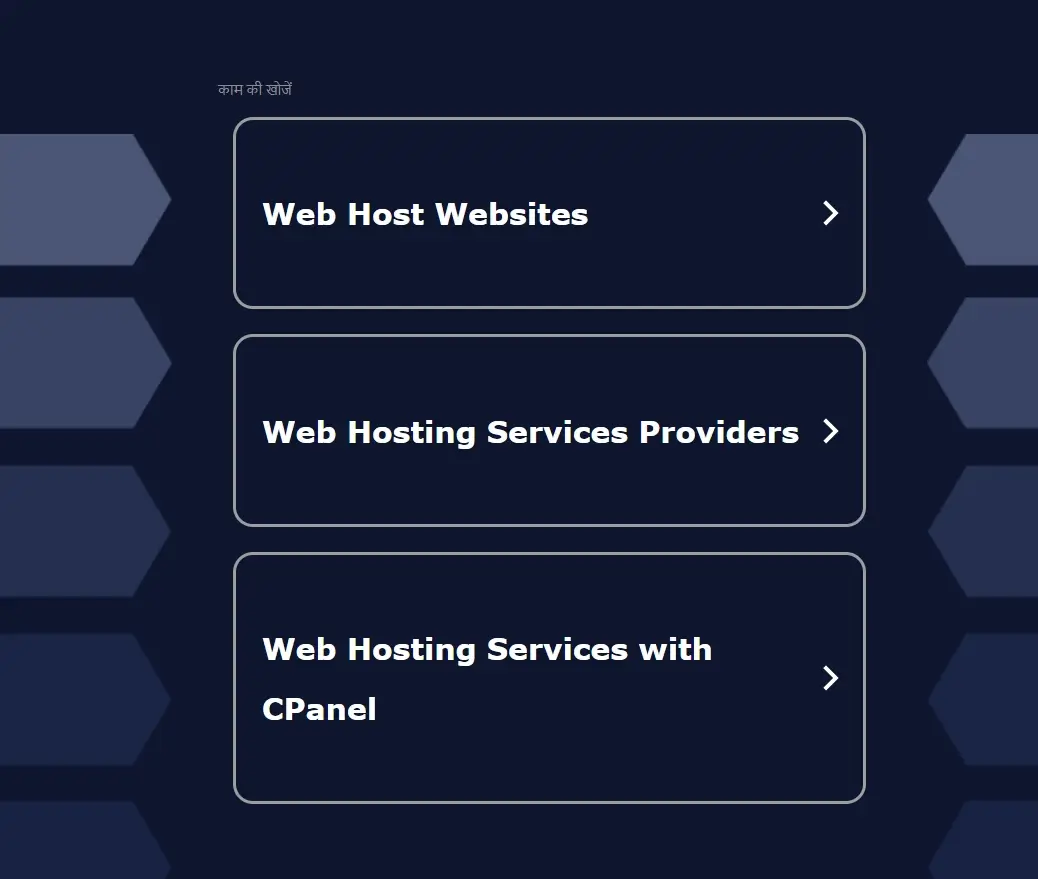 If a domain expires, it gets suspended, and you can't transfer it. The only option is to renew it to recover the domain. The time frame and renewal process depend on the domain's status. There's usually a window of opportunity to renew before the domain is permanently deleted.
After a domain expires, it usually enters a phase called the Grace Period. This is followed by the Redemption Period. While in these transitional phases, you can still recover your expired domain.
Domain Status: Grace Period
Depending on the domain extension, the grace period for expired domains can last up to 45 days. During this time, you can renew the domain at the regular renewal price – no extra charge!
Domain Status: Redemption Period
The domain goes into a new phase when the grace period ends – the Redemption Period. This usually lasts up to 30 days, and during this time, the expired domain can still be renewed. However, there's a fee for recovering the domain name in addition to the renewal cost. The cost varies depending on the extension, but it tends to be relatively expensive.
Domain Status: Pending Delete
If you don't renew your domain during the Redemption Period, it enters the PendingDelete status for five days. During this phase, the domain can't be renewed and can't be registered by anyone else. At the end of the five days, the domain will get released and become available for registration again. Anyone can register a domain on a first-come, first-served basis when a domain is available publicly.
So, if you want to keep your domain name from being taken by someone else, renew it before it expires. It's a good idea to do this well before the expiration date, so there's no risk of losing your domain.
Renewing Your Domain Is Very Important
Your domain name is one of the most important things people know about you for your business. Losing your domain name and changing to a new one means starting from scratch. And if this isn't enough to convince you, here are a few more reasons to renew your domain on time.
You tried all those expensive WordPress caching plugins and subscribed to highly-priced managed WordPress or managed VPS services. Still, you can't see your WordPress website loading within a few milliseconds? Have you lost all hope?
I have written How to Turbocharge Your WordPress Site in 4 Easy Steps guide to help you cut down your hosting subscription cost and make your WordPress website fly like a rocket.
Take these 4 easy steps and boost your WordPress website performance that it deserves. Then cut down on your hosting costs and see your SEO skyrocket.
1 – You Can Keep Your Domain Name When You Renew
Anyone could claim it if you don't renew your domain name, including rival companies. So make sure to renew your domain name before it expires! You get 30-40 days after the expiration date to renew, known as the renewal grace period. If you don't renew during that time, your domain goes into a redemption period for another 30 days.
Suppose you try to renew your domain name during the redemption period. In that case, it'll cost you a lot more than if you wait until the renewal grace period. Five days after the redemption period is up, anyone can buy it.
Suppose your business' domain name is linked to social media accounts like Twitter, Facebook, and Instagram. Then losing the domain name would mean followers or clients are redirected to another link. This will lead to a loss of reputation and business. Additionally, third-party services may also be linked to your domain name. For things to run smoothly, you'll need to make some adjustments.
2 – Achieves Higher Uptime
All associated services will be suspended if your domain expires, like email addresses and other web pages. This extended downtime period could turn website visitors off and make them question the site's authenticity. Renewing your domain on time avoids all these problems.
3 – Search Rankings Will Be Better
If your domain expires, a parking page will take its place. This can severely affect your search engine rankings and require the SEO team to put in extra hours to fix the damage.
If your website is down or offline, Google and other search engines will have a hard time indexing your site. This means that your search engine rankings could drop over time. Keep your website up and running, so you don't lose out on potential traffic and customers.
4 – You Can Enjoy Peace of Mind
If you didn't renew your domain name and ignored the reminder emails, you might not even realize it has expired. Sometimes important messages can end up in your spam folder, so check! If your domain expires, it'll take more effort to get things back on track.
Auto-renewal can be a huge help in managing your expenses and formalities to get your domain back. You don't want to spend time on this when there are other important things to focus on. Enabling auto-renewal will let you relax and focus on what's important.
5 – Stops Fraudulent Activities
People who are too busy with their business might not be aware of this scam. Fraudsters take advantage of people who aren't paying attention or don't know any better. They send official-looking email notifications that can trick your customers into paying a lot of money.
Some people might not bother reading the details and pay money to these scammers. It might be too late by then for them to realize their mistake. But if you have auto-renewal enabled on your account, you won't have to worry about it.
6 – Maintain Your Identity
Renewing your website domain is not a waste of money; it's actually a wise investment. Your website domain is something you've worked hard on, and it's a reflection of your creativity and dedication. Suppose an expired domain name becomes available to the public. In that case, anyone can buy it and redirect it to their own website.
If you're not careful, an expired domain can cost you a lot of money. Expired domains have valuable data like backlinks and web traffic. If someone else grabs the domain before you do, they might ask for thousands of dollars. It's just not worth all that hassle and expense. The best thing to do is be vigilant and renew it before it expires!
Summary
If you don't renew your domain on time, it can do more harm than good. All the hard work you've put in over the years will be undone, including losing your reputation and client base. If you don't have a domain name, you risk losing your intellectual property. It is impossible to capitalize on the advantages of those assets without a domain name.
Looking for a hassle-free domain management solution? Look no further than Rovity. We can take care of everything for you while you focus on your business's critical aspects. Contact us today to learn more!
We offer free WHOIS privacy protection and competitive pricing for thousands of modern TLDs. So check us out today!