WordPress recently released version 5.9, and it comes with an innovative and first-of-its-kind feature: Full Site Editing or FSE for short.
With Full Site Editing, you can visually design every aspect of your WordPress website. You can visually style your header, footer, and everything in between.
Until WordPress 5.9, it wasn't easy to design your complete website, just using the default theme alone. You can make some changes, but you have limited design control.
With Full Site Editing, you can finally solve that. To create a stunning WordPress website, you had to use feature-rich page builders.
Now, WordPress officially launched the Full Site Editing feature, enabling you to design your complete website visually. So, do we need to keep using page builders?
Can we uninstall page builders and start using Full Site Editing? In this blog post, I will answer those questions and help you to decide if you should stick with page builders or make the switch to WordPress Full Site Editing.
Let's get started.
What Is WordPress Full Site Editing?
WordPress Full Site Editing is an integrated feature of WordPress that is responsible for editing all the front-end elements of your site.
So, what does it do?
The Full Site Editing feature lets you design your website visually from the front end. WordPress was just a blogging platform, but it has evolved into a full-featured website creation tool over the years. We can create anything from simple blogs to complex e-commerce solutions with it.
However, we used external applications like plugins, themes, and builders to achieve our design goals.
WordPress core remains a simple blogging platform, but its expanded functionality with these external tools provides more flexibility for designers and developers. Unfortunately, this characteristic made WordPress bloated and difficult to manage.
Since those third-party plugins, themes and builders often contain bugs, incompatibilities, and many dependencies. The WordPress website became very much bloated and difficult to maintain.
In WordPress 5.0, they introduced Gutenberg, a revamped content editor that lets website owners edit content without using additional plugins. Gutenberg has so many advantages over the old editor and includes many essential tools for website building.
This opened new doors for designers to create websites that are easy to install and maintain. And many Gutenberg-based block plugins started appearing. These blocks plugins contain many pre-designed blocks that users can drag and drop directly into their website.
I would say, Full Site Editing is a successor to Gutenberg and will potentially replace WordPress Page Builders in the future.
WordPress Full Site Editing + Gutenberg Blocks
So now, WordPress officially entered the full site editing world. Full Site Editing will be the next major content editor refresh after Gutenberg.
We still need to use the combination of Full Site Editing and Gutenburg Blocks plugins to build the whole website. Gutenberg blocks are plugins with blocks that you can put directly into your website.
It has almost all blocks such as images, galleries, sidebars, typography, buttons, sliders, and more. Advanced modules like Table of Contents, Pricing, Progress bar, Testimonials, and member login; all are available in Gutenberg blocks plugins.

So, all we need to do is install your preferred plugins and edit and customize them. So, now let's ask the important question; is it the end of WordPress Page Builders?
Let's see if Gutenberg blocks and FSE will threaten and kill the WordPress page builders.
Full Site Editing Just Went Live
If you use a famous page builder like Divi or Elementor, you know how powerful these plugins are.
They allow you to build any website you want without the hassle of coding. These plugins have millions of active installs, and they keep getting updates over time.
They help people to build websites without writing code. With these builders, anyone can easily create their website using pre-made layouts.
All they want is to drag and drop elements to their desired position. And then mix and match the different components they want.
Unlike WordPress and Gutenberg, these builders are not non-profit organizations. Their designers and developers release new themes, layouts, and modules frequently.
They have dedicated paid employees to support their products. And billions of people already know how to use their products. They have a large amount of advertising budget to spread through different channels.
At Rovity, we offer free A+ graded SSL Certificates for all of your domains and subdomains.
These page builders did not rise in a night. It took them years to build their user base. Most popular builders and theme developers have years of hard work behind them.
There's no doubt that WordPress has done a great job allowing page builders to thrive. But FSE is still a relatively new feature, so establishing a userbase will take some time. It will take ages to replace other builders. It is not easy to take over an existing business.
FSE has a pretty tough row to hoe. There is no guarantee that FSE will build up the user base that Elementor and Divi have already reached.
But, FSE has an opportunity to build something unique. So, will Gutenberg and Full Site Editing kill WordPress Page builders?
We have to wait and see.
WordPress Is Not Just a Blog and Static Website Platform
Yeah, we know that with WordPress, we can build professional websites for multiple purposes.
It's because we can design stunning pages, add complex media galleries, create professional portfolios, and manage our content in an intuitive way. Most of them are static usage, but WordPress is also flexible and powerful for dynamic sites.
I meant fully dynamic site types like e-commerce, etc. Page builders like Divi help build every aspect of our WordPress websites, including complex design, fabulous layout, and many options.
This is not just limited to pages like Contact Us, Pricing, etc., but can also be used for our blog pages, category pages, etc. We can build the entire checkout flow using this page builder, all in the backend, without writing code. You see, they are much flexible, valuable, and convenient.
Since FSE is just launched, there is no reliable option to design the e-commerce aspect of your WordPress website. Remember, there is no core module to enable e-commerce in WordPress. We need to rely on the WooCommerce plugin to add e-commerce functionality to our WordPress website.
Yes, WooCommerce is part of WordPress, but it is still an additional tool. So, I am sure that it will take years for WordPress and WooCommerce core developers to integrate FSE into the e-commerce aspects of WordPress.
Look at the above example.
It is a stunning WooCommerce powered cart page designed with Divi's WooBuilder. The glorious options of the online shopping cart in WooCommerce have allowed Divi developers to customize the elements. This will enhance the shopping experience of the website users.
So, will Gutenberg and Full Site Editing doom WordPress Page builders? If your website is an e-commerce site, definitely not for a few more years.
Gutenberg Isn't User Friendly for Many WordPress Users
I have liked and used Gutenberg ever since it was launched.
There is a plugin called Classic Editor. It helps you to keep using the old editor on your WordPress website. You have hundreds of reasons for using Classic Editor and not using Gutenberg.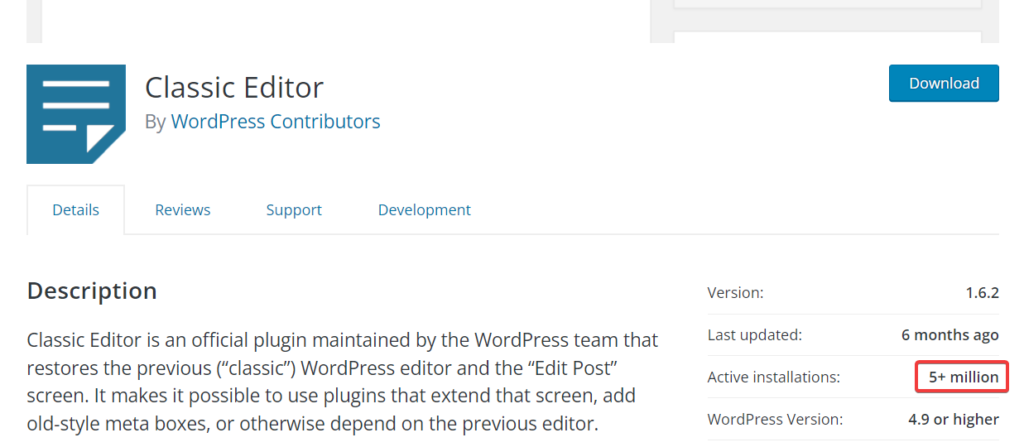 If you still use Classic Editor, then you are not alone. 5+ million websites are using this Classic Editor plugin on their WordPress website.
These people don't like to use the new Gutenberg editor. There may be many reasons why people still don't use Gutenberg on WordPress and love to use the old Classic Editor.
Millions of users still use the Classic editor plugins on their WordPress website. And that makes me confident that this Full Site Editing feature will never replace Page Builders. At least for a large chunk of users.
WordPress Page Builders Are Powerful
WordPress Page Builders are powerful to build any website with just a few mouse clicks. You don't need to know HTML, CSS, PHP, or JavaScript.
These plugins do all the coding for you. You don't need to be a web developer; you don't need to be a WordPress expert or a designer.
You only need to drag and drop elements you'd like to modify. Within a few clicks, you can build a fully functional page. You can then publish it. How cool is that?
Full Site Editing is not as powerful as WordPress Page Builders.
With established WordPress Page Builders, users have access to powerful editing options that are very easy to use. This means that you can add, remove, or edit text, images, pages, and whatever else is available to you.
WordPress Page Builders Are User Friendly
Yes, WordPress page builders are the easiest ways to build websites. You can import a well-designed and fully functional website with a few clicks.
You don't need to be a web developer or designer to use WordPress Page Builders. There are thousands of layouts and template packs to choose from.
Just click; your preferred layout will be ready to use immediately. With the popular WordPress Page Builders, you can easily manage everything on your site.
And you can easily make your site look like anything you want. You can change the background, color, fonts, text size, and anything else to make the website look the way you want.
You have all the features to create a stunning site easily. You don't need to know padding, margin, or the difference between classes and IDs.
With a Page Builder, you don't need to spend hours learning to make your site. Whether you are a designer or a seasoned web developer, a Page Builder can save you time and money. You don't have to worry about learning a complex coding language or complex themes. Just pick a layout you like, and start creating.
I doubt people will easily quit WordPress Page Builders and opt for FSE, which is not as easy as page builders. Who doesn't want an easy-to-use, user-friendly, and visually engaging page builder?
WordPress Page Builders Are Heavy and Full Site Editing Is Lightweight
WordPress Page Builders indeed have cons as well. Most of them are very heavy and bloated.
Since Page Builders bundles many modules, dependencies, and frameworks, the builder and the front end will be huge. This is a severe issue for performance, especially for mobile devices.
Such a bloated page will indeed affect the speed of the website. But this is a known issue, and there are so many page builder plugins available that are lightweight.
Popular builders like Oxygen and Bricks are incredibly lightweight. They will load faster and perform better on various speed testing sites.
Established builders like Divi have already started working on a lightweight version.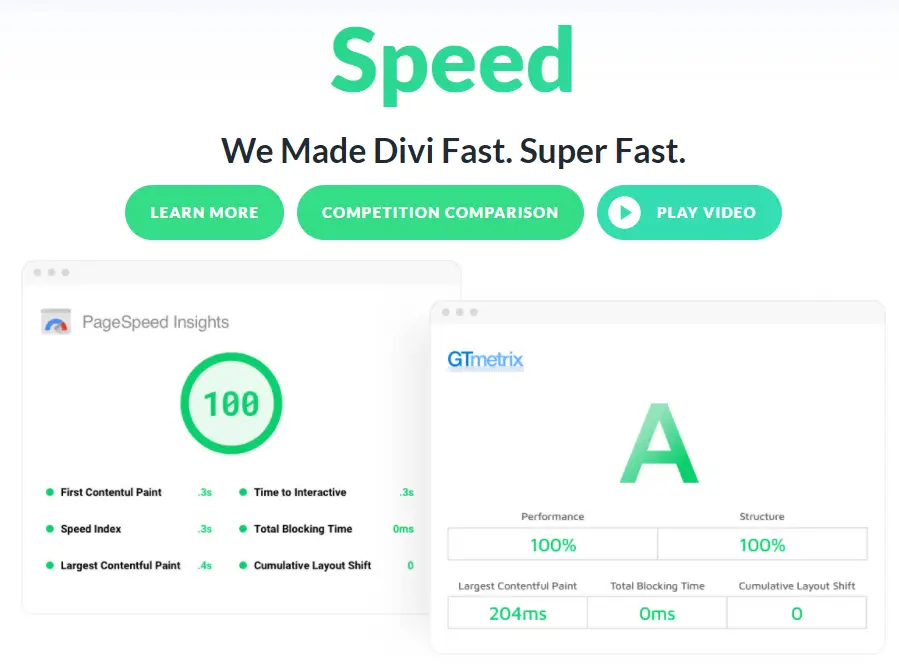 An upcoming update will hopefully resolve this problem. Divi will become a much lighter version later this year or early next year. So you can have a stunning website that loads fast.
You can use famous cache and performance optimization plugins like W3 Total Cache or WP Rocket to achieve the best performance. These plugins will help you keep your visitors happy and the website fast.
If your website is hosted on Rovity's premium hosting servers, your website will load even faster. Almost instantly.
All thanks to our NVMe SSD-based cloud storage servers and a full server cache.
So, I hope the developer will solve your speed-related challenges with the Page Builder of your choice.
WordPress Page Builders Are Free or Affordable
You don't need to spend a fortune on your website. There are plenty of WordPress Page Builders available on the market, and all of them cost only a few dollars per month.
For example, Elementor builder, which you surely will fall in love with, costs $49 per year. And there is a free basic version as well. So, if you are looking for a free page builder, you cannot go wrong with Elementor.
At Rovity, we offer free Divi builder, so you don't need to spend anything to make a stunning website. Divi Builder is the most powerful page builder for WordPress. Rovity's website is made using the Divi theme and Divi builder.
To get a free Divi theme and access to thousands of pre-made layouts, all you have to do is subscribe to one of our hosting plans. You can then start using the Divi builder, which is intuitive and easy to work with.
The drag and drop system makes it easy to put elements on your WordPress website. We are sure that you will love Divi Builder and life in general.
You Will Get Support for WordPress Page Builders
If something is not working with the page builder, you will get help from the support team. All you have to do is send a message with the problem, and the support team will get back to you as soon as possible.
Unfortunately, suppose you are using the free Full Site Editing feature from WordPress. In that case, your support option may not be as comprehensive as a paid subscription.
Yeah, there are volunteers to support you on WordPress. But they are not trained and official. Some of them are experienced, and sometimes you will get advice from them. Some of them do not have a general understanding of WordPress, and you will feel as if you are talking to a brick wall.
But do not worry, you will always find helpful support or just somebody to answer a question. There are many places you can ask for help: WordPress Support Forums, various WP Facebook Groups, WordPress Stack Overflow, etc.
If the problem is not resolved, your WordPress host will help you. I am not saying every host will help you change the color of your theme.
A friendly host like Rovity will surely help you out. We will even give you extend our hands to solve your problems, free of cost.
Conclusion
WordPress Full Site Editing is here. Even though it is just launched, it is already disrupting WordPress page builders worldwide.
Many people are so curious to get their hands on this feature. It is a flawless feature, and they will mostly stop using WordPress Page Builders.
The combination of WordPress Full Site Editing and Gutenberg blocks will be the future and stunning. It is lightweight and so convenient to use. It is coming from the core developers of WordPress to get better every day. For them, a new era just began.
But, WordPress Full Site Editing is not ready to obsolete WordPress Page Builders. They are so powerful and user-friendly today.
You can see billions of sites using WordPress Page Builders. These builders made them more accessible and faster to edit the site, even for non-developer users.
They took many years to achieve this and will take many more years to replace it with FSE if that's going to happen at all. Maybe people who are just getting started with WordPress will prefer using FSE because it will be easier to start with the FSE + Gutenberg blocks combination.
Those who already built their site using WordPress Page Builders will not likely switch to Full Site Editing unless they are keen to explore new options. But my advice to them is that they hold on for a little longer.
Once FSE becomes solid and adopted, it may be easy to switch. Until then, I'm not convinced switching is the right move; for now, I'd suggest sticking with Page Builders.
Will you stay with page builders or try out WordPress Full Site Editing? Please share your thoughts in the comments area below.